AUDIO REVEALS THAT THE ARGENTINE EMILIANO SALA NEVER WANTED TO GO TO PLAY CARDIFF
The ex-leader assures in the message that they never took his opinion into account and only sold it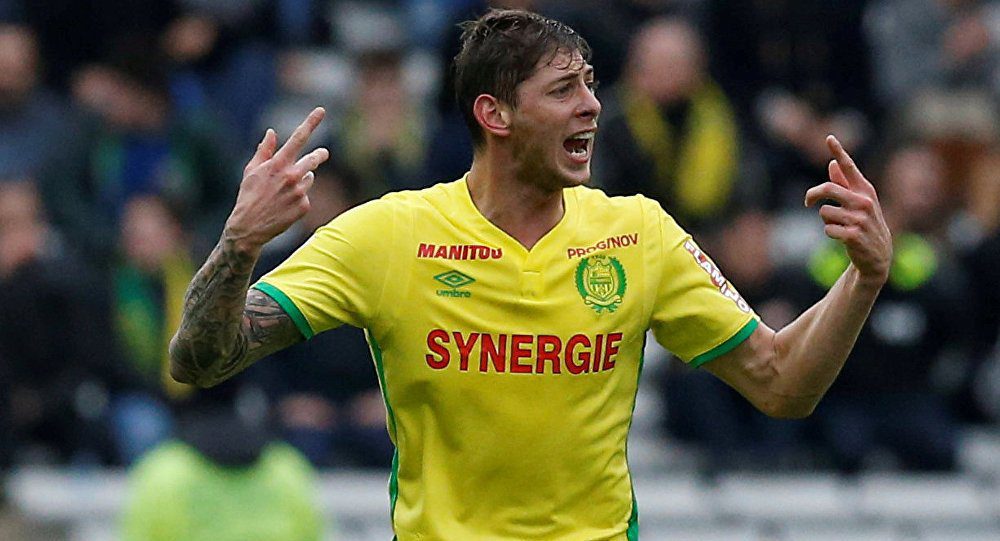 New audio by Emiliano Sala has been released and has shaken again the world of football. The deceased Argentine striker sent a WhatsApp voice message to a family member on January 6, two weeks before his death, in which he said he did not agree with his sale of Nantes to Cardiff.
The diary L'Equipe de France revealed that audio, in which Sala speaks in French, in which he points out that the president of Nantes, Waldemar Kita, is the one who wants to sell it at any cost, and for him, it turns out to be an unpleasant person.
"Last night, I sent a message to Meissa (representative), and he called me several hours later, then we discussed, and, precisely, he told me that last night, Franck Kita sent him Then, they have talked, and … they want to sell me, then there is the Cardiff offer today, and they have negotiated to make a lot of money, they absolutely want me to go. Good contract, but sporting is not interesting for me.
"They try by all means to let me go, I am not afraid to go there, I have fought for my whole career, going to fight there is not scary for me, on the contrary, but also, I say, that Meissa must find me anything better from here to market close Meissa has said no to Cardiff because she does not want me to go there.
Le 6 janvier, deux semaines avant sa disparition, Emiliano Sala s'adresse à un de ses proches via WhatsApp. L'attaquant argentin n'a pas encore signé à Cardiff.

Il nous a autorisé à utiliser ce document inédit et troublant. #lequipeENQUETE pic.twitter.com/YqDnXQGvfw

— la chaine L'Équipe (@lachainelequipe) May 22, 2019
"He thinks that in sports I'm in a position of strength in all aspects, in football, in the contract, in all that, but I'm tired and I do not want that, even though I'm in a position of strength. I would like to find something interesting, both contractually and athletically, but neither is possible.
"On the other hand, I do not want to talk to Kita because I do not want to get annoyed, he's a person who dislikes me when he's in front of me, he wants to sell me to Cardiff because he's done a super negotiation, he's going to get the money he wants He wants me to leave, he has not even asked me, he is not interested in anything other than money.
"That's how everything is, it's a problem, apart from that, I do not know anymore, I do not know what to do, because as I tell you, it's me who has to get up every morning and see that person's face. 
AUDIO REVEALS THAT THE ARGENTINE EMILIANO, AUDIO REVEALS THAT THE ARGENTINE EMILIANO, AUDIO REVEALS THAT THE ARGENTINE EMILIANO, AUDIO REVEALS THAT THE ARGENTINE EMILIANO,
AUDIO REVEALS THAT THE ARGENTINE EMILIANO SALA NEVER WANTED TO GO TO PLAY CARDIFF

Related Items:
accidente de emiliano sala, avion de emiliano sala, current affairs, current news, emiliano sala cardiff city, emiliano sala dead in the water, emiliano sala dead news, emiliano sala desaparecido, emiliano sala disparu, emiliano sala hoy, emiliano sala muerto, homenaje emiliano sala, january 21, latest news, latestnews, message emiliano sala, news from india, quint news, quint videos, reaction to emiliano sala death, the quint, the sun