Best Battle Royale 5 Games at the Beginning of 2019 that you must play
Battle Royale! Who doesn't know this genre of games? PUBG, Fortnite, Free fire and so on use the Battle Royale game mode, where all the games have 1 equation, namely "Survival of the Fittest". Players will compete in an arena along with 99 other people. You can form a team, to kill opponents and win the game, simple but difficult this game is very challenging and very cool to play.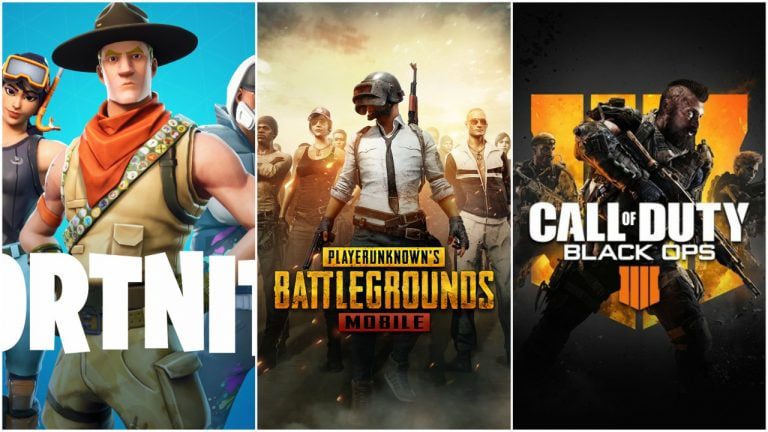 Well if you are curious about the genre and want to know the famous battle royale games at the beginning of 2019, then following Gamebrott will give you some of the Top Battle Royale Games at the beginning of 2019 that you must play. Check out the article below!
5. Call of Duty: Black Ops 4

Call of Duty: Black Ops 4 is an FPS game developed by Treyarch and was released by Activision on 12 October 2018.
This game has an interesting game mode to play, but the coolest is the Blackout battle royale mode where players not only have to survive the pursuit of zombies but also have to fight each other in the game. Making this game is not only unique in the battle royale version but also cool and challenging. There are lots of features and modes of transportation that can be used in the game from boats, helicopters that can add to the appeal of the game itself.
4. Island of Nyne

Unlike Call of Duty, Island of Nyne is Battle Royale with a futuristic theme that is quite similar to games like PUBG. Where players can enjoy the same and thrilling gameplay but with impressive graphics. At the beginning of the release, this game managed to beat several seniors on Steam selling chart's even though it didn't last long. And now this game can be accessed and played free.
If you don't know this, Island of Nyne is the game that was first created 3 years ago but more towards FPS games instead of battle royals. But given the popularity of the genre, this game changed the gameplay version towards the battle royale to add to the demand. The Human Studio LLC which developed the Island of Nyne managed to add unique features of Battle Royale and combine them with Futuristic and sci-fi themes ranging from shooting, shooting, and acrobatic actions that you can apply in this game. Just like other battle royale games. This game requires players to fight skill 1 with each other against 99 other players in one arena.
3. PUBG Mobile

None of the Battle Royale players did know this game. Yes, PUBG M is a game that enhances the genre. Successfully entered as one of the best games in 2018 this game has so far managed to reach the level of popularity in the world.
Even so, this game experienced a slight decrease overall. Because of the many other genres and people – people who are getting " bored" with the game. But thanks to a large number of access platforms for this game as a whole, this game remains the main choice which will definitely be recommended by people who play the Battle Royale genre.
2. Fortnite

Fortnite, one of the battle royale games that are rivals of PUBG on any of these platforms, is a very popular battle royale game. The game released by Epic games on September 26, 2017, is able to attract the attention of the players, especially this game can be accessed for free by the players.
Interesting gameplay royale, coupled with cool action, good choice of weapons and customization, and slick cartoonist graphics are among the reasons why people like this battle royale game. Unlike other battle royale genres, Fortnite has a build mode feature, where players can use material found in the game, to create a building that can be used to survive and win the game. Skill will be one tool that can be used to win this game.
1. Apex Legends

Shocked the video game industry thanks to its release, the tactical squad hero-shooter game Apex Legends battle royals grew very rapidly. This game can penetrate millions of player numbers in a short time and still continues to grow today.
Different from other battle royale genres. Respawn as the developer of Apex Legend pinned some features that are quite unique for Apex legend. Apex does not present solo, duo, or squad modes in the style of 4-5 players but only provides squad options that contain 3 players in one game. There will be 20 squads with 60 players who will compete in the "Survival of the fittest" arena. Players can choose characters or heroes of course with their respective skills and abilities to win one match. this game is a breath of fresh air for Battle Royale lovers, and that's why this game made it to the top game Battle Royale in Q1 2019.
Those are some of the best battle royale games in early 2019, what do you think about the list above, do you have a top game recommendation with other battle royale genres? Follow the Gamebrott Facebook account and comment on this article in it to give your recommendations.
Best Battle Royale 5 Games, Best Battle Royale 5 Games, Best Battle Royale 5 Games, Best Battle Royale 5 Games, Best Battle Royale 5 Games