Tech
Computer and Information Jobs are Expected to Increase by 13 percent
The U.S. Bureau of Labor Statistics recently announced a jobs outlook for computer and information technology through 2030.
it expects a 13 percent increase from 2020 to 2030, a higher percentage than the average for all other occupations, which could add about 667,600 new jobs in the future. in particular, growth is expected in cloud computing, big data collection and storage, and information security.
In particular, the COVID-19 pandemic has accelerated employment in areas related to telework, including infectious disease scientists and information security analysts. Megan Slavinski, president of Global Talent Solutions at workforce recruitment firm Robert Half, told CNBC, "The proliferation of remote work has led to the need for additional network security and operational support." he said.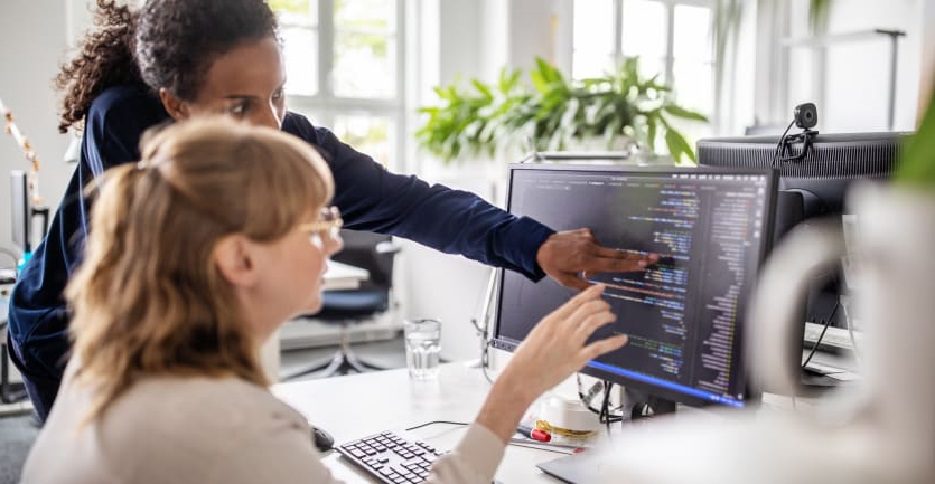 2.17times the average salary total jobs average
Overall, the occupational salary of computer and information technology systems was very high.
as of May 2020, the average salary for computer and information technology jobs was $91,250 (about $19.46 million), compared to the median salary of $41,950 for all professions.
One of the most well-paid professions is computer and information, research scientists. They are the architects of innovative ways to use new and existing computing technologies, with an average salary of $126,830  for master's degrees.
Computer Network Architects, which designs and builds data communication networks including Local Area Network (LAN), Wide Area Network (WAN), an intranet, reported an average salary of $116,780 (KRW 140.1 million) for master's degrees.
The person who designs a computer application or program is referred to as 'Software Developers', 'Quality Assurance Analysts and Testers' who identify problems with an application or program and report defects. They earned an average salary of $111,400  for bachelor's degree holders.
Information Security Analysts, which plans and carry out security measures to protect computer networks and systems, earned an average salary of $103,590 for bachelor's degree holders.
Database Administrators and Architects, which create or build systems to store and protect data, reported an average salary of $98,860  for bachelor's degree holders.
pandemics significantly increase technology infrastructure purchases
Computer Systems Analysts received an average salary of $93,730 based on bachelor's degree earners. They are working on computer systems and looking for more efficient and effective solutions.
For computer programmers, the average salary for bachelor's degree holders was $89,190 (about $107 million). Computer programmers are people who write and test code to ensure that computer applications and software programs work properly.
Network and Computer Systems Administrators are the day-to-day operations officers for computer networks. Bachelor's degree holders earned an average salary of $84,810.
Web Developers are responsible for developing and maintaining websites, and Digital Designers are responsible for navigating websites or interface layouts, features, and usability. Undergraduate students earn an average salary of $77,200.
Computer Support Specialists, which provide help and advice to computer users and systems, averaged $55,510. The education of people in this profession is not limited to a specific degree but is widely diverse.
"While the demand for computer and information technology talent is very high across all industries, it is most needed in healthcare, e-commerce, government, and education," said Megan slaviski, president of global talent solutions at Robert harp. he said.
she also explained that as a result of the pandemic, new systems for remote medical and remote patient monitoring in healthcare are emerging, the web's presence is greatly strengthened for online sales to replace face-to-face sales, and governments and educational institutions are also introducing technology infrastructure at scale because of the need for online communication.
on the other hand, most of the specific occupations, such as information security analysts and data scientists, require a bachelor's degree, and many professions do not require regular higher education courses.
it is the experience that the industry is particularly emphasizing. slavisky is proposing to job seekers interested in entering the technology sector that they will "gain a lot of experience by enrolling in coding camps, reading books about the industry, and volunteering at nonprofits and others." "the most important thing is to have a clear understanding of what's needed on the field," he said.