Fallout 4 Update Version 1.33 Full Patch Notes PS4 Xbox One PC Full Details Here
Fallout 4 Update Version 1.33 Full Patch Notes
VIRTUAL WORKSHOPS
Travel to new worlds from the comfort of your settlement with the VR Workshop! Featuring limitless resources, huge building limits, placeable enemy spawners for your own custom encounters, and a selection of weather, music and visual filters to choose from.
Simply craft a new VR pod and hook it up to a power source and a terminal and you can transport yourself to a series of exotic landscapes and iconic Fallout locations like Grid World, Atomic Crater, Desert Island and the Capital Wasteland's GNR Plaza.
This bundle includes 40 new workshop items, most of which can also be crafted in your real-world workshops.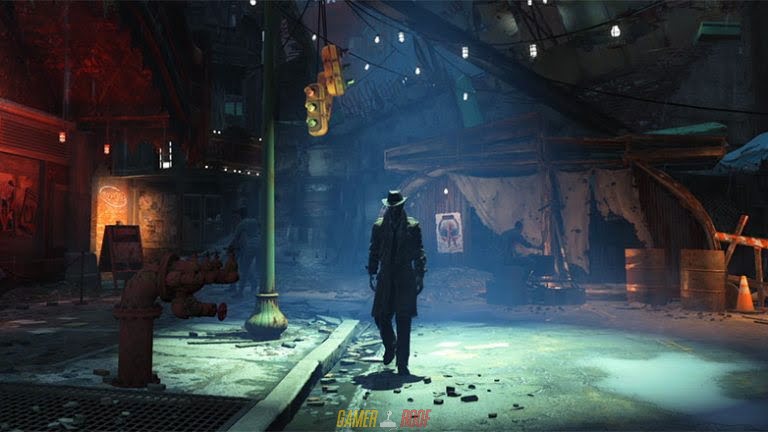 CAPITAL WASTELAND MERCENARIES
The Capital Wasteland Mercenaries Creation comes with eight new mercenary outfits, two of each classic FO3 style: Veteran, Troublemaker, Charmer and Adventurer. We returned to the original concept art when creating these to give them a fresh appearance.
To obtain these armors you'll need to fight the good fight in the Capital Wasteland by helping a ragtag group of mercenaries defend GNR! Return to this iconic setting and fight off an antagonistic military company that's taken over the station.
CR-74L COMBAT RIFLE
When traveling through the Commonwealth, a gun is as helpful as a guide. The CR-74L offers both. It features a fully automatic rifle that can tear through your enemies at breakneck speeds, with several different faction skins to customize its look. It also includes a handy holotape manual and virtual companion – a helpful guide as you learn the rifle's make and history.
GUNNERS VS. MINUTEMEN
Join the fight to retake Quincy! This can be done whether or not you've joined the Minutemen, although you'll find they're sturdier allies if you've helped re-establish them in the Commonwealth. As an extra reward, this Creation contains six new power armor skins for the TI-45, TI-51, TI-60 and X-01. Three of these celebrate the Minutemen and three celebrate the Gunners.
TESLA CANNON
Designed by the U.S. government as a lightweight, anti-tank energy weapon, the Tesla cannon delivers a massive jolt to any unfortunate soul standing in its path. This Creation includes custom modifications, two attack styles and a new quest that has you track the whereabouts of a missing Gunner crew!
CUSTOMIZABLE VAULT SUITS
Behind every vault suit is a number, and with Vault-Tec, every number has its own story! With this content, you can modify or clean your suit at any armor workbench or try out a more classic look with utility jumpsuits from the Capital Wasteland!
Choose any vault number between 1 and 120 and pick from seven different colors to help you customize your suit.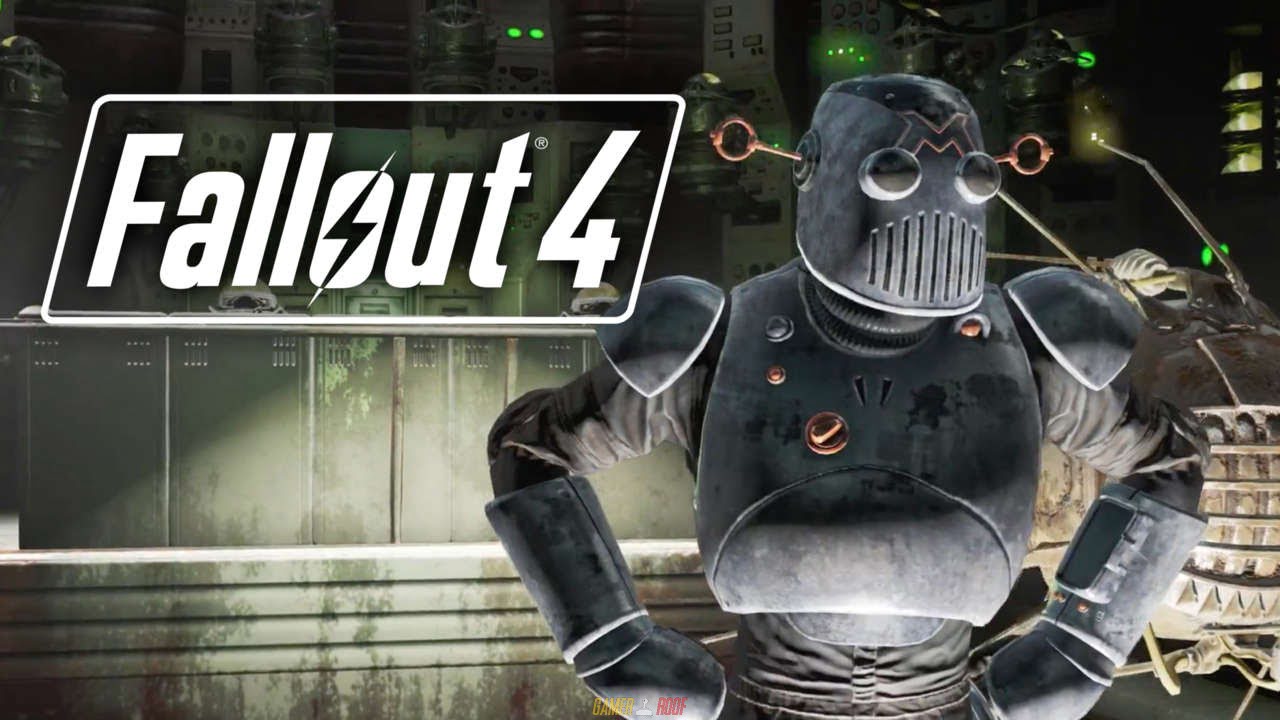 ABOUT THIS GAME
Bethesda Game Studios, the award-winning creators of Fallout 3 and The Elder Scrolls V: Skyrim, welcome you to the world of Fallout 4 – their most ambitious game ever, and the next generation of open-world gaming.
As the sole survivor of Vault 111, you enter a world destroyed by nuclear war. Every second is a fight for survival, and every choice is yours. Only you can rebuild and determine the fate of the Wasteland. Welcome home.
Key Features:
Freedom and Liberty!
Do whatever you want in a massive open world with hundreds of locations, characters, and quests. Join multiple factions vying for power or go it alone, the choices are all yours.
You're S.P.E.C.I.A.L!
Be whoever you want with the S.P.E.C.I.A.L. character system. From a Power Armored soldier to the charismatic smooth talker, you can choose from hundreds of Perks and develop your own playstyle.
Super Deluxe Pixels!
An all-new next-generation graphics and lighting engine brings to life the world of Fallout like never before. From the blasted forests of the Commonwealth to the ruins of Boston, every location is packed with dynamic detail.
Violence and V.A.T.S.!
Intense first or third person combat can also be slowed down with the new dynamic Vault-Tec Assisted Targeting System (V.A.T.S) that lets you choose your attacks and enjoy cinematic carnage.
Collect and Build!
Collect, upgrade, and build thousands of items in the most advanced crafting system ever. Weapons, armor, chemicals, and food are just the beginning – you can even build and manage entire settlements.
Fallout 4 Full Game Free Download
How to Install Game?
1. Click on "Download Game" button.
2. Download "Fallout 4" Installer (Supports Resumable Downloads).
3. Open the Installer, Click Next and choose the directory where to Install.
4. Let it Download Full Version game in your specified directory.
5. Open the Game and Enjoy Playing.
If you face any problem in Running "Fallout 4" then please feel free to comment down below, I will reply as soon as possible.
Fallout 4 Update Version 1.33 Full Patch Notes PS4 Xbox One PC Full Details Here Fallout 4 Update Version 1.33 Full Patch Notes PS4 Xbox One PC Full Details Here Fallout 4 Update Version 1.33 Full Patch Notes PS4 Xbox One PC Full Details Here Fallout 4 Update Version 1.33 Full Patch Notes PS4 Xbox One PC Full Details Here Fallout 4 Update Version 1.33 Full Patch Notes PS4 Xbox One PC Full Details Here Fallout 4 Update Version 1.33 Full Patch Notes PS4 Xbox One PC Full Details Here Fallout 4 Update Version 1.33 Full Patch Notes PS4 Xbox One PC Full Details Here Fallout 4 Update Version 1.33 Full Patch Notes PS4 Xbox One PC Full Details Here