Tech
iPhones Will Be Top Secret with iOS 15.2
Apple has released the iOS 15.2 Beta 1 update for its developers. This update will make iPhones more private.
Shortly after offering iOS 15.1 and iPadOS 15.1 to compatible devices, Apple has now released iOS 15.2 for testers and developers. This update focuses on bringing some promised features that are not available in the first version of iOS 15.
One of the most notable is the App Privacy Report, which allows you to track how often certain apps have accessed your private information, such as location, photos, microphone, contacts, and camera, over the past seven days. This feature also tracks apps that communicate with other domains in the background.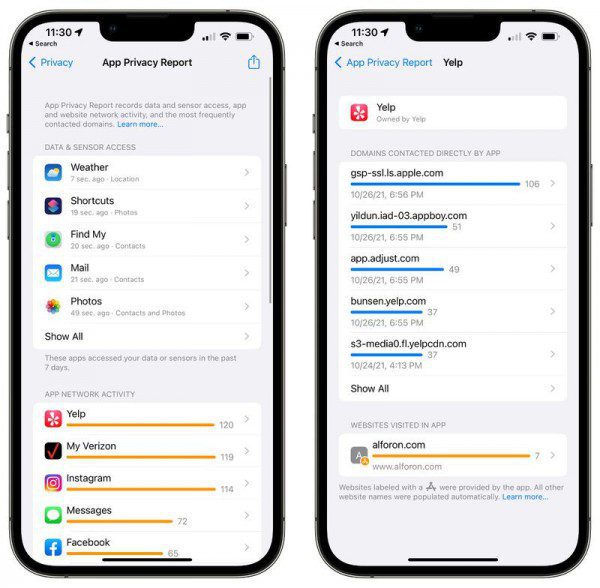 Emergency SOS or AutoSearch has been updated, and instead of the previous 3, the power button and volume button can be pressed for 8 seconds at a time to initiate an emergency call. You can also do this by quickly pressing the power button multiple times. In addition, the notification summary now looks more organized with a card-style view.
Finally, the system's source code shows that Apple has implemented the Communication Security feature, which monitors a child's Messages app on iPhone, iPad, and Mac and alerts parents when sexually explicit content is sent or received. The software uses machine learning on the device to analyze and recognize such content. So there's no outside surveillance or sharing.
Apple is expected to test this new update for 2 months and offer it to everyone for sale in December. Apple, which knows no limits and competitors in updates and innovation, will apparently continue to add new features to iOS 15 in the coming period.