Kedar Jadhav can act in Race 4 Hitman Rohit Sharma gave the signal see VIDEO
Rohit Sharma: When Team India was going from Cardiff to London by bus, then three players appeared in the mood of Ravindra Jadeja, Rohit Sharma and Kedar Jadhav Full Masti. During this time Rohit Sharma interviewed his two companions. Rohit indicated that Kedar Jadhav can be seen in small roles in the movie 'Race 4'.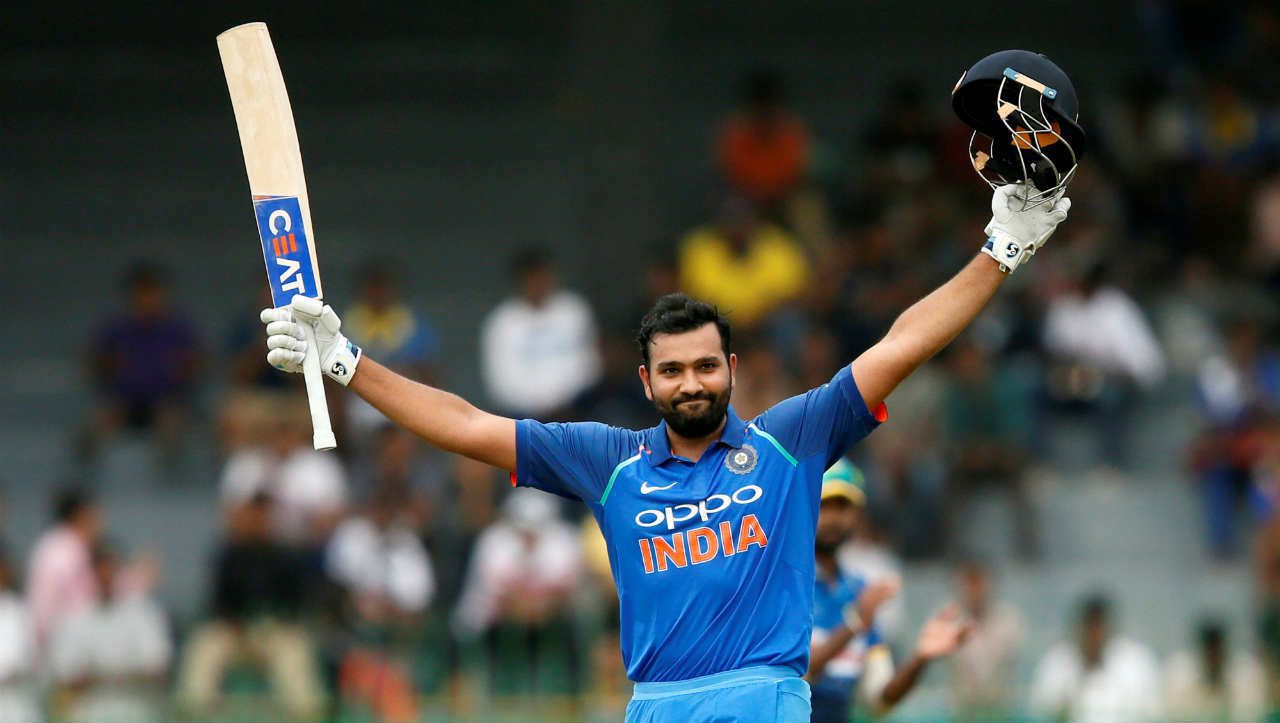 Rohit Sharma and Kedar Jadhav: The Indian cricket team is currently in England for the World Cup 2019. Team India have to play their opening match against South Africa on June 5. Team India with host England is considered to be the strong contender of the title. However, Virat Kohli (Virat Kohli) has said that most of the teams participating in the World Cup-2011 are almost equal in line with the level, in such a way that their team will have to face a tough challenge during the tournament. When Team India was going from Cardiff to London by bus, three players – Ravindra Jadeja, Rohit Sharma and Kedar Jadhav – were seen in the mood of full fun. During this, Rohit Sharma interviewed both of his colleagues. Rohit indicated that Kedar Jadhav Bollywood Movie 'Race 4' Can be seen in small rolls. Though officially, it is not clear whether it will be produced by Ramesh Taurani or 'Salman Khan' star Salman Khan in 'Race 4'. This film was also co-produced by Salman.
Rohit Sharma posted a video while joking with Jadeja and Kedar Jadhav at the team bus on his official Instagram account. At the beginning of the video, Ravindra Ravindra Jadeja is seen congratulating. Jadeja picks up half-century in practice match against New Zealand Thanks to this half century, Team India was able to score more than 150 runs. However, Team India had to face a six-wicket defeat in the match. After Jadeja, the turn was Kedar Jadhav's. Rohit said in the video – Sitting with the jaddu is the new Race 4 actor. Kedar We have heard that you have offered something in Race 4. Special Appearance or something else? In response Kedar Jadhav said in his reply: Yes, the final has not yet happened. We are talking to people on that. It is expected that after four months you will have some surprise for all the colleagues. On this reply of Kedar Jadhav, Rohit said – we are waiting for this. Best wishes for this ..
https://www.instagram.com/p/Bx7ZhO2hCvZ/?utm_source=ig_embed
The World Cup 2019 will start from May 30. However, the tournament will start on March 30 against hosts England and South Africa, but globally, the look is restricting the match between traditional rivals India and Pakistan. The enthusiasm about the Indo-Pak bout is so much that all the tickets were sold within a few hours of the sale. This great match between India and Pakistan will be played on June 16 in Manchester. The semifinals of the tournament will be played on July 9 and 11, while the final will be held on July 14 at Lord's.
Kedar Jadhav can act in Race 4 Hitman Rohit Sharma gave the signal see VIDEO, Kedar Jadhav can act in Race 4 Hitman Rohit Sharma gave the signal see VIDEO, Kedar Jadhav can act in Race 4 Hitman Rohit Sharma gave the signal see VIDEO