Tech
Limit Self-Driving Cars to Lower The Risk Factor
Analysis of multi-standards of convenience versus cost due to the introduction of Self-Driving autonomous vehicles Would be allowing autonomous vehicles (AV) to roll around on the road would be more of a benefit? Or is the risk greater? Self-driving cars are good in many ways, but the risks do not disappear completely.
scientists published findings that analyzed the differences between benefits and risks. the bottom line is that the introduction of autonomous vehicles is more profitable than it is today. one of the highlights is that it is more profitable to regulate while owning a company than to allow individuals to own unconditionally.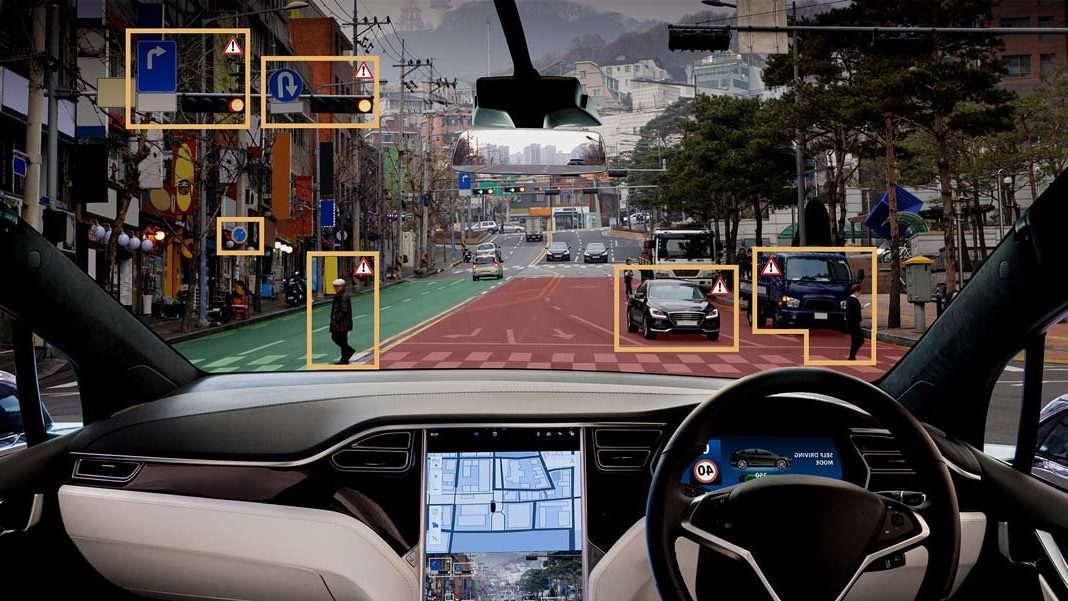 A team of researchers from North Carolina State University in the U.S. published the results of a study in the journal PLOS One that evaluated the risks and potential benefits of deploying autonomous vehicles (AV) on U.S. roads, mobilizing experts from various fields.
"We wanted to assess the potential risks and benefits associated with AV and determine what is the best execution strategy for minimizing risk and maximizing convenience," says Veljko Dubljević, professor of science, technology, and society (STS) programs at the university.
DEPLOYING AUTONOMOUS VEHICLES ON PUBLIC ROADS IS A COMPLEX SOCIAL ISSUE THAT TOUCHES EVERYTHING FROM ETHICS TO TRAFFIC ENGINEERING TO ARTIFICIAL INTELLIGENCE (AI) PROGRAMMING. IN THE EVENT OF A HUMAN INJURY, THE STANDARDS OF EACH PERSON AND CULTURE VARY FROM PERSON TO PERSON TO CULTURE.
it is also unclear whether the owner of the autonomous vehicle should be asked about the accident in the event of an accident, the company that developed the autonomous driving software, or the manufacturer of the autonomous vehicle.
19 experts evaluated in 4 scenarios
there are not many ways to evaluate such complex social problems that further twist the problem. "one approach is to divide big problems into a more specific set of questions and evaluate different risks and potential benefits separately," dubljevic said. this approach is called multi-baseline decision analysis.
FOR THE STUDY, RESEARCHERS SET UP FOUR SCENARIOS FOR THE FUTURE OF AV.
(1) First of all, it is a scenario that does not allow AV on public roads.
(2) AV is allowed without regulation.
(3) AV is permitted but regulated.
(4) Only commercial operators with multiple AVs shall be regulated and owned.
the researchers then convened a panel of 19 experts with expertise in fields such as computational science, political science, transportation, and ethics.
the panel of experts compiled a list of 13 potential risks and eight potential benefits. the list is based on input from a panel of 19 experts, as well as documents from national academics and other federal institutions. potential risks include an assessment of the increased risk of accidental death or injury cases. potential benefits included reducing the environmental impact of reduced economic benefits and traffic.
THE PANEL OF EXPERTS REVIEWED FOUR AV DEPLOYMENT SCENARIOS TO DETERMINE WHICH SCENARIOS HAD THE HIGHEST RATIO OF CONVENIENCE TO PERFORMANCE.
however, in the benefits of autonomous vehicles, the (4) scenario of owning and operating autonomous vehicles by commercial companies was the highest at least 4. the (3) scenario, which is owned but regulated by private ownership, is about 3.6, and (2) scenarios that require you to own without any regulation are about 2.5.
SIMILARLY, IN THE RISK MEASUREMENT, (4) SCENARIOS WERE THE LOWEST AT ABOUT 1.0, AND (3) SCENARIOS WERE ABOUT 1.5, AND (2) SCENARIOS WERE ABOUT 1.8. THE RISK OF THE CURRENT SITUATION CAME HIGHEST WITH AROUND 2.5. THE GREATEST RISK IS PROHIBITING THE USE OF AV ON U.S. ROADS.
introducing autonomous vehicles reduces risks than currently
"AV isn't perfect, but all of our predictions suggest that AV is going to step in the right direction," said co-author George List, a professor at North Carolina State University.
EXPERTS STRESSED THAT GOVERNMENT REGULATIONS CAN HELP REDUCE RISK. REGULATIONS THAT SEEM TO RESTRICT THE USE OF AVS IN CITIES AND PEDESTRIAN-HEAVY AREAS CAN ALSO BE INTRODUCED TO REDUCE RISK.
LIMITING OWNERSHIP TO OPERATORS OPERATING MULTIPLE AV VEHICLES COMMERCIALLY IS THE BIGGEST BENEFIT, AND THE LOWEST RISK IS RESPONSIBLE MANAGEMENT. OPERATORS EXPECT IT TO BE EASIER TO MAINTAIN AV PROPERLY, PERFORM SOFTWARE UPDATES ON TIME, AND MORE.
"We hope that the federal, state and local governments will use the results of this investigation to review or develop regulations on all regulations related to the use of autonomous vehicles," dubljevic said.