Path of Exile Update Version 1.16 New Patch Notes 3.7.3b PC PS4 Xbox One Full Details Here 2019
Path of Exile Update Version 1.16:
Fixed a bug that caused monster AI to consume too many server resources. This also fixes many cases where monsters were using their skills more often than intended (such as The Shaper in the Uber Elder encounter teleporting around too often and The Brine King using his Bubble Shield too often).

Fixed a bug where the Master of Metal ascendancy passive could cause server performance issues.

Fixed various cases where monster skills would not display correctly if you had left the area and returned while they were using the skill (for example, the Blood Meteors in the Ahuatotli, the Blind encounter).

Fixed a bug where a single skill could sometimes be used multiple times in succession if another skill was used while you were holding down the original skills keybind.

Fixed a bug where channeled skills could cause you to be kicked for performing too many actions.

Fixed a bug where Legion Generals would not drop items if you were not in the area when they escaped.

Fixed a bug introduced in patch 3.7.2 where the corpse of Akuna, the Black Sekhema's rhex could be destroyed, preventing her safe landing.

Fixed a bug where Harbingers spawned from the "Unique Boss is accompanied by a mysterious Harbinger" sextant modifier would spawn in inaccessible locations in Belfry Map, Lava Lake Map, Sunken City Map and

Tower Map.

Fixed a bug where monster spawners in the Gardens Map boss room spawned monsters when the Map was occupied by The Elder or an Elder Guardian.

Fixed a bug where you were unable to enter The Menagerie through Einhar's portal until you had spoken to him in The Forest Encampment.

Fixed a bug where some parts of the Shipyard Map could become inaccessible if a Betrayal Fortification encounter was present.

Fixed a bug where Herald of Purity was using the wrong visual effects when either the Blood Guard or Faith

Guard Herald Effects were applied to it.

Fixed a bug where the/dance would not work on Predictive networking mode.

Fixed a client crash that could occur while Piety was using her beam skill on Malachai.

Fixed four instance crashes.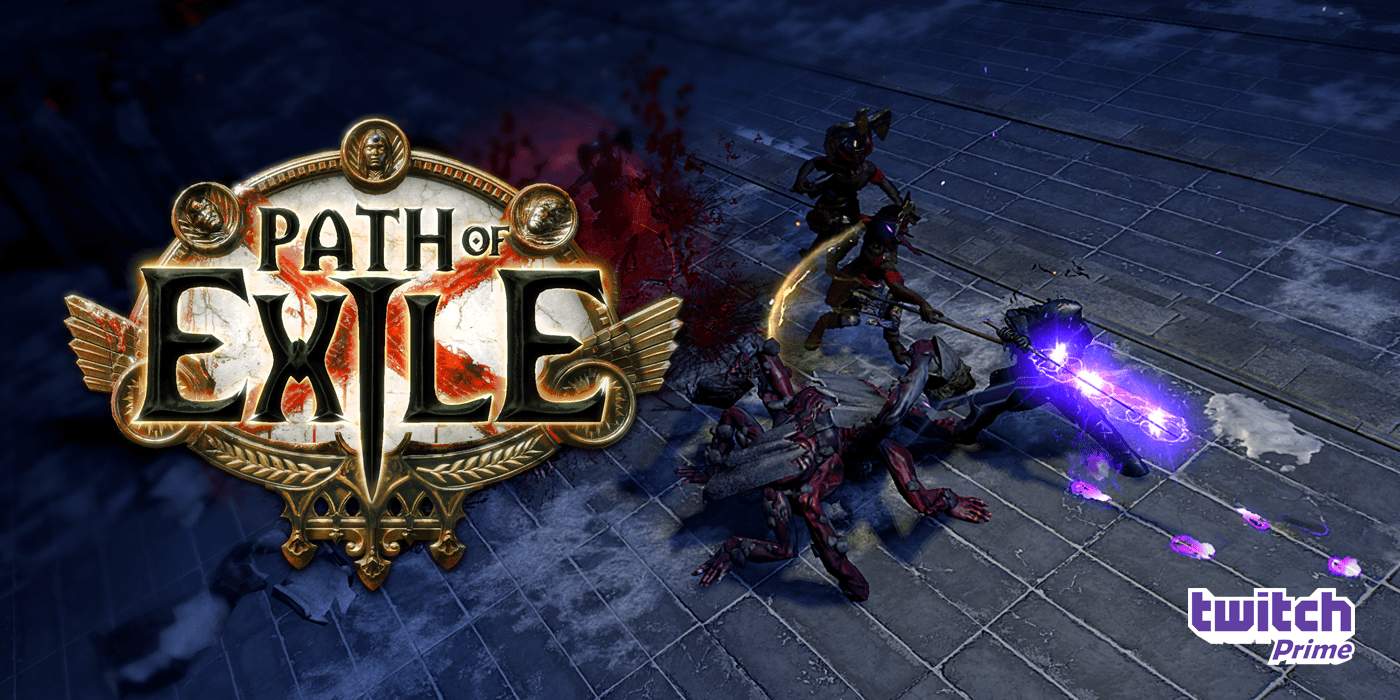 ABOUT THIS GAME
You are an Exile, struggling to survive on the dark continent of Wraeclast, as you fight to earn power that will allow you to exact your revenge against those who wronged you. Created by hardcore gamers, Path of Exile is an online Action RPG set in a dark fantasy world. With a focus on visceral action combat, powerful items, and deep character customization, Path of Exile is completely free and will never be pay-to-win.
Key Features
Freedom. Power. Revenge.
Banished for your misdeeds to the dark, brutal world of Wraeclast, you play as the Duelist, Witch, Ranger, Templar, Marauder, Shadow or the Scion class. From forsaken shores through to the ruined city of Sarn, explore Wraeclast and uncover the ancient secrets waiting for you.
Unlimited Character Customization
Create and customize hundreds of unique skill combinations from tradable itemized gems and our gigantic passive skill tree. Combine skill gems, support gems and trigger gems to create your own unique combination of power, defense and destruction.
Deadly Missions
The Forsaken Masters each have their own style of mission and each of these missions has many variations. As you explore deeper into Wraeclast, the pool of available variations increases to challenge you in new ways. All of the Missions and their variations can occur anywhere in the game, including within end-game Maps.
Dressed to Kill
Path of Exile is all about items. Find, collect and trade magic, rare and unique items with arcane properties, then customize your character build around the deadliest combinations you possess.
Brutal Competitive Play
Battle in PvP tournaments seasons and Capture the Flag events for worldwide recognition. Compete in Daily Leagues and Race Events that run as separate game worlds with their own ladders and economies to win valuable prizes.
Customise Your Hideout
​In their extensive travels throughout Wraeclast, the Forsaken Masters have discovered ideal locations for an Exile to use as their own secret Hideout. Once you've earned a Master's trust, you may be taken to a Hideout, where you can create your own personalized town. Masters residing in your Hideout offer you daily Missions and train you in advanced crafting options. Use your Hideout as a quiet place to craft after battle, or expand it and use it as a personalized Guild Hall with hundreds of decorations.
Fair-To-Play. Never Pay-To-Win.
We're committed to creating a fair playing field for all players. You cannot gain gameplay advantage by spending real money in Path of Exile.
Path of Exile PC Version Full Game Free Download
How to Install Game?
1. Click on "Download Game" button.
2. Download "Path of Exile" Installer (Supports Resumable Downloads).
3. Open the Installer, Click Next and choose the directory where to Install.
4. Let it Download Full Version game in your specified directory.
5. Open the Game and Enjoy Playing.
If you face any problem in Running "Path of Exile" then please feel free to comment down below, I will reply as soon as possible.
Path of Exile Update Version 1.16 New Patch Notes 3.7.3b PC PS4 Xbox One Full Details Here 2019, Path of Exile Update Version 1.16 New Patch Notes 3.7.3b PC PS4 Xbox One Full Details Here 2019Path of Exile Update Version 1.16 New Patch Notes 3.7.3b PC PS4 Xbox One Full Details Here 2019, Path of Exile Update Version 1.16 New Patch Notes 3.7.3b PC PS4 Xbox One Full Details Here 2019, Path of Exile Update Version 1.16 New Patch Notes 3.7.3b PC PS4 Xbox One Full Details Here 2019, Path of Exile Update Version 1.16 New Patch Notes 3.7.3b PC PS4 Xbox One Full Details Here 2019, Path of Exile Update Version 1.16 New Patch Notes 3.7.3b PC PS4 Xbox One Full Details Here 2019, Path of Exile Update Version 1.16 New Patch Notes 3.7.3b PC PS4 Xbox One Full Details Here 2019,