Rainbow Six Siege Update Version 1.68 Patch Notes PS4 Xbox One PC Full Details Here
PLAYER COMFORT
Controller Rotation Curve
We are providing an additional option for controller rotation curves. This new version of the curve focuses on the early part when shooting and then offering a steady variation until the full movement. Our goal is to deliver a more consistent curve as players move their joystick further from neutral.
BUG FIXES

GAMEPLAY

Fixed – The mouse cursor remains on the screen resulting in loss of control over the camera.
Fixed – There is no sound when a user crouch/prone while spamming forward with specific timing.
Fixed – Users can drop shot without losing ADS.
Fixed – Performing a sweep just before climbing a ledge in rappel will cause instant orientation change.
Fixed – It is possible to remove the recoil of any gun by following some steps.
Fixed – Claymores don't kill defenders if they prone and go through the laser with their feet.

OPERATORS
NØKK
Fixed – Transition to ADS during Idle or Run is slower during the HEL activation animation with 5.7 USG and D-50.

IQ
Fixed – IQ loses most of her functionalities if deploying her primary gadget before ending the rappel animation.
LEVEL DESIGN
KAFE
Fixed – There's space between the Ext Terrace ground and the Pillar Room door frame.
Fixed – Sounds can be heard coming through a shuttered window on the left side of the North wall.
COASTLINE
Fixed – There is a new way to get on the purple tarp.
Fixed – Players can spawn peek the Docks.
Fixed – Players can Parkour up the APC and peek from unexpected angles in 2F Penthouse.
HOUSE
Fixed – Haze effect is too intense after destroying walls surrounding the room, hindering player's vision
Fixed – Players are able to spawn peek on the window sill with the help of Tatanka's turret.
Fixed – The explosion fog is too thick near the car in B Garage.
SKYSCRAPER
Fixed – Player can see through a display of 2F taiko from underneath.
USER EXPERIENCE
Fixed – Achievement list is not updated on Uplay PC.
Fixed – MMR shown on previous seasons shows wrong values.
Fixed – Player Hub brightness increases when switching from operator loadout after equipping a uniform.
Fixed – Killing interrogated players increments the counter/Activates RFF.
Fixed – Players under RFF take to reverse damage when shooting Maestro's Evil Eye or Twitch's Shock Drone while they're under player control.
Fixed – Inviting players to Squad after hosting and leaving an online dedicated lobby will cause the invited to join the original lobby.
Fixed – Error message is received if a user accepts a squad invitation after leaving a Custom Online lobby.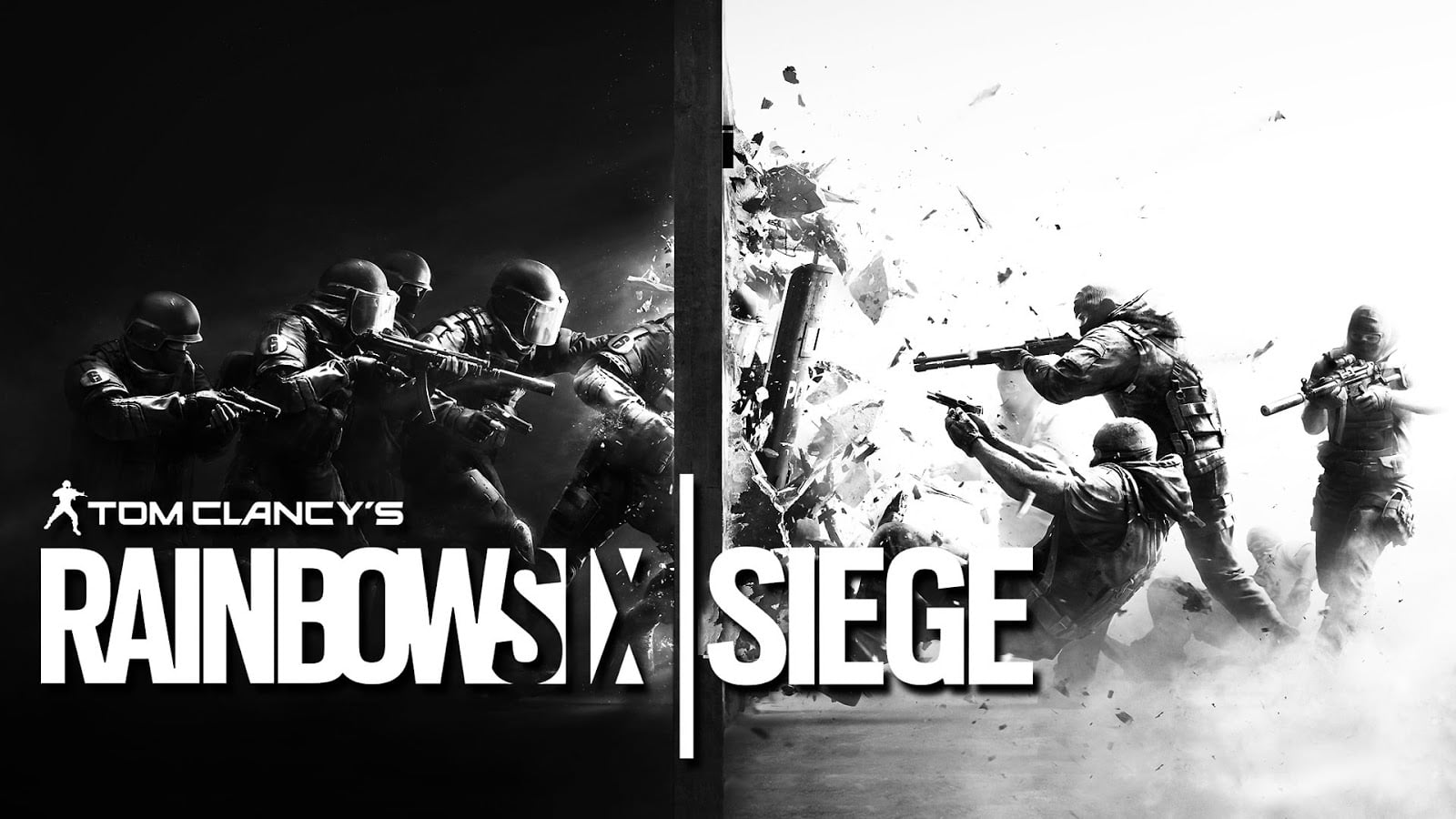 ABOUT THIS GAME
Master the destruction and instrumental art in Tom Clancy's Rainbow Six: Siege. Facing the intense melee, high lethality, strategic decision-making, teamwork and explosion scenes. The fierce gun battle and expert strategy perfectly inherited the spirit of Tom Clancy's "Rainbow Six" series of games, allowing players to enjoy it and experience a new era.
Use high-quality destruction and equipment to lead players to a new style of attack.
Fight side by side with the team to defend, and build the surrounding environment into a strong base. Set traps, consolidate fortresses, and create defenses against enemy offensives.
Lead the team through the narrow passages and roadblocks as they attack, crossing the sturdy walls. Use strategic maps, reconnaissance drones, and rope drop skills to develop an offensive plan to deal with various battle situations.
Choose from a large number of highly trained special forces special police officers from around the world. Deploy the latest technology to track enemy movements. Destroy the walls and kill new battle routes. Break through the roof slabs and create new flaws. Use every weapon and instrument in the deadly weapon to master the enemy's whereabouts, manipulate and destroy the enemy and its surroundings.
"Rainbow Six: Siege" is constantly evolving, allowing players to continue to experience new strategies and tactics. Each update will introduce a new siege rule that includes new SWAT officers, weapons, equipment and maps. In the face of ever-changing scenes, we worked side by side with our friends, becoming a distinguished and astounding special police officer who
competed with global masters in the rankings. Lead the best lineup, participate in the weekly tournament competition community, or watch the exciting content of the most professional team in the "Rainbow Six: Siege" professional league
Rainbow Six Siege Full Version Free Download
How to Install?
1. Click on "Download Game" button.
2. Download "Rainbow Six Siege" Installer (Supports Resumable Downloads).
3. Open the Installer, Click Next and choose the directory where to Install.
4. Let it Download Full Version game in your specified directory.
5. Open the Game and Enjoy Playing.
If you face any problem in Running "Rainbow Six Siege" then please feel free to comment down below, I will reply as soon as possible.
Rainbow Six Siege Update Version 1.68 Patch Notes PS4 Xbox One PC Full Details Here, Rainbow Six Siege Update Version 1.68 Patch Notes PS4 Xbox One PC Full Details Here, Rainbow Six Siege Update Version 1.68 Patch Notes PS4 Xbox One PC Full Details Here, Rainbow Six Siege Update Version 1.68 Patch Notes PS4 Xbox One PC Full Details Here, Rainbow Six Siege Update Version 1.68 Patch Notes PS4 Xbox One PC Full Details Here