Skyrim Update Version 1.16 Patch Notes Release For PS4 Xbox One PC Full Details Here
Our next Creation Club release will include updates to a number of creations, which will be detailing at launch. There are also four new pieces of content, detailed below:
Umbra
The history of this Daedric artifact is recounted in the rise and fall of those that have wielded it. Forged from wicked hands and vile mind, legend says that Umbra itself lives, its echoes whispering from the winding halls of Champion's Rest. Some even say the sword wields its bearer, but to find the answer, you must first defeat Umbra yourself. Umbra introduces a brand new dungeon to Skyrim featuring stunning visuals, puzzle solving, and an exhilarating boss fight, culminating in the acquisition of the iconic sword.
Shadowfoot Sanctum
A thief does not fear the dark, for they call the shadows home. Shadowfoot Sanctum is a brand new player domicile nestled in the dark underbelly of the Riften Ratways. With a secret entrance and easy access to the Thieves Guild, Shadowfoot Sanctum provides both convenience and concealment for any aspiring thief, as well as a secret room to display your spoils with discretion.
Arms of Chaos
The original Staff of Chaos, or Balac-thurm, was a relic of untold power, shattered into pieces and lost to time. In the years since, mages have sought to recreate its magic, traveling to worlds beyond the realms of mortal men. Follow the path of the mages as you obtain an ancient ring and restore the artifacts of chaos, including two new staves and an enchanted amulet!
Spell Knight Armor
Adorning the armor of the Spell Knight, the Keepers of the Crypt of Hearts were knights renowned throughout High Rock for their bravery and valor. Yet when the heart of a knight was stolen by a witch, they vowed to guard not just the crypt in Shornhelm, but the hearts of all men. Learn the story of the Spell Knight and obtain the armor that was their standard. The Spell Knight Armor comes in three variants, including iron, steel, and ebony!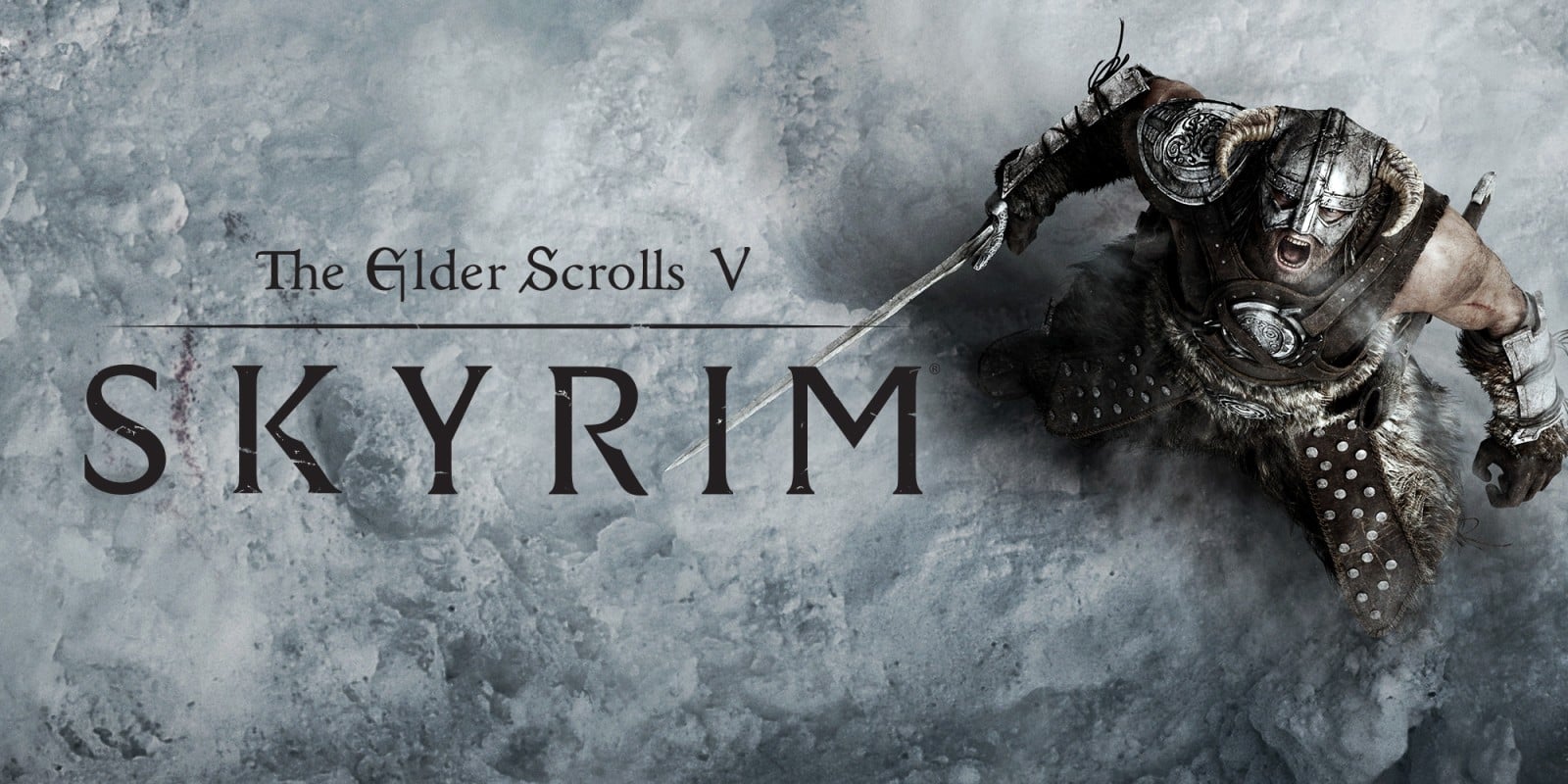 ABOUT THIS GAME
Winner of more than 200 Game of the Year Awards, Skyrim Special Edition brings the epic fantasy to life in stunning detail.
The Special Edition includes the critically acclaimed game and add-ons with all-new features like remastered art and effects, volumetric god rays, dynamic depth of field, screen-space reflections, and more.
Skyrim Special Edition also brings the full power of mods to the PC and consoles. New quests, environments, characters, dialogue, armor, weapons and more – with Mods, there are no limits to what you can experience.
Skyrim Update Version 1.16 Patch Notes Release For PS4 Xbox One PC Full Details Here
How to Install Game?
1. Click on "Download Game" button.
2. Download "The Elder Scrolls V Skyrim" Installer (Supports Resumable Downloads).
3. Open the Installer, Click Next and choose the directory where to Install.
4. Let it Download Full Version game in your specified directory.
5. Open the Game and Enjoy Playing.
If you face any problem in Running "The Elder Scrolls V Skyrim" then please feel free to comment down below, I will reply as soon as possible.
Skyrim Update Version 1.16 Patch Notes Release For PS4 Xbox One PC Full Details Here, Skyrim Update Version 1.16 Patch Notes Release For PS4 Xbox One PC Full Details Here, Skyrim Update Version 1.16 Patch Notes Release For PS4 Xbox One PC Full Details Here, Skyrim Update Version 1.16 Patch Notes Release For PS4 Xbox One PC Full Details Here